Organic Fiber Clothing, Our supplier partner mills manufactures yarns that are synonymous with high quality. Occupying a prominent position in the domestic and international market, our yarn portfolio ranges from Cotton Yarns (Carded, Combed, Organic, BCI and SUPIMA), Cotton Polyester Yarns to Value Added Yarns (Grey and Dyed) in variable counts. Using the finest raw materials and cutting edge technology for production, every thread of yarn conforms to the highest global standards. We aim to deliver to our customers not only the best quality but also uncompromised services and competitive prices that meet and exceed their expectations. We firmly believe that "Good faith creates value" & hence we give that the topmost priority.
Our supplier partners spinning mills, manufacturers of yarn in terms of installed spindle age capacity. The Company has spinning mills with a total capacity of 3,70,000 spindles. Together, they produce approximately 2,00,000 MT of cotton yarn per annum of counts ranging from 10s to 40s. Every yarn produced adheres to the highest standards of quality.
Spinning with collaboration between Mills
Details of spinners
30,000 Combed Compact Spindles
600 tons of Knitting Yarns per month
Yarn Count : Ne 20s to 40s
Regular Cotton / Certified BCI Cotton / Certified Organic Cotton in regular, slubs & e-melange yarn varieties
40,000 Combed Compact Spindles
700 tons of Knitting Yarns per month
Yarn Counts: Ne 30s to 50s
Regular Cotton / Certified BCI Cotton / Certified Organic Cotton in regular yarn varieties
Ensuring Consistent Supply of Best Quality Raw Material
Adopting 5'S' & Quality Circle Systems
Following strict in-process Quality Assurance Systems
Achieving USTER High Quality Yarn Standards
Our supplier partner Weaving unit is located near Erode and Coimbatore, Tamil Nadu, in a working space of 3 lakh sq feet.It specializes in manufacturing wider-width fabric up to 140 inches in the 500 TC to 1000TC (thread count) range.
We have 150 Sulzer wider width Jumbo looms and 25 Sulzer Airjet looms, specially, capable of producing ultra fine count fabric in narrow/ Wider–width.
We produce with 2,7 and 8 pick insertions, with maximum warp density of 110 ends/cm (280 ends/inch) with warp counts up to 100s Ne.
Currently 20 Dobby looms have been specially modified for ultra fine count weaving which are also in wider – width formats.
95 jumbo looms capable of producing joint less rolls of 5000 meters in length specifically meant for industrial textiles
Value adding in the future with jacquard looms for targeting high quality home textile products.
QUALITY
The company has a long reputation for quality, performance and innovation. Quality of the final product is determined with the quality of raw material. We take meticulous care in the selection of cotton.
Our dedicated, committed and involved cotton selectors at different stations headed by experienced supervisors, spares no pain in the selection of Kapas or Raw cotton available in the market.
There are quality checks at every stage of manufacturing starting from Raw Cotton.
Investments in sophisticated instruments from world-renowned manufacturers like Zellweger USTER are an integral part of the plan to implement Total Quality Assurance.
In conformance with industry norms worldwide, the company has established laboratory facilities at each unit, equipped with ultra-modern testing instruments.
We strongly believe that quality is never an accident, it is always the result of high good intention, sincere effort, intelligent direction and skillful execution, it represents a prudent choice of many available alternatives in the interest of our esteemed customers.
QUALITY POLICY
High Efficiency
The Most Competitive and Reasonable Price
Products Quality Guarantee
Prompt & Superior Service
On time delivery
OUR PRODUCTS
We believe that quality products are not only by promises but also by proven results. Development of new textile products is done through - Innovation in defining production processes of higher quality and making available modern technologies and professionals with the highest level of competence..
100% Cotton Yarn
- Single yarn - Weaving - Carded
Ne 20/1 to Ne 40/1, Ne 60/1 & Ne 80/1
- Combed
Ne 20/1 to Ne 80/1
- Knitting - Carded
Ne 20/1 to Ne 40/1
- Combed Compact Yarn
Ne 20/1 to Ne 80/1
- Double Yarn - Weaving - Carded
Ne 40/2, Ne 60/2, Ne 70/2, Ne 80/2
100% Cotton Yarns
Combed (Ne 8 – Ne 100)
Carded (Ne 8 – Ne 100)
Open End (Ne 4 – Ne 24)
TFO Doubled (Ne 4/2 – Ne 100/2)
Compact Yarns (Ne 20 – Ne 80)
100 % COTTON YARN:
Ring Yarn (Ne) – 34/1 to 120/1
Compact Yarn (Ne) – 34/1 to 120/1
Compact EliTwist Yarn (Ne) – 40/2 to 200/2
TFO Doubled Yarn (Ne) – 40/2 to 120/2
Gassed Yarn (Ne) – 40/2 to 120/2
6s to 12s and TFO yarns of 6/2,10/2
Organic Cotton Yarn – 30s to 100s
Open-End Yarn
GOTS certified organic cotton yarn in hank and cone (Ne 6s ,Ne 10s & Ne 2/10s)
BCI cotton yarn in hank and cone (Ne 6s ,Ne 10s & Ne 2/10s)
Conventional cotton yarn in hank and cone (Ne 10s )
| | |
| --- | --- |
| Products | Count range |
| Grey Cotton Yarn(Carded) | - Ne 20s to Ne 32s (Single and Double Ply) |
| Grey Cotton Yarn(Combed) | - Ne 20s to Ne 40s (Single and Double Ply) |
| Compact Yarns | - Ne 20s to Ne 32s |
| Organic Cotton Yarns | - Ne 20s to Ne 40s |
| BCI cotton yarn and Blends | - Ne 20s to Ne 40s |
Some of the sophisticated Machinery in Spinning Division includes:
Rieter Unifloc from Germany
Trutzschler
Kirloskar Toyota
Rieter Jossi Vision Shield from Germany
Volkmann
Loptex
Rieter Comber from Germany
Rieter Draw Frames from Germany
Zinser Simplex from Germany
Schlafhorst Auto Coner from Germany
Uster quantum clearer from Switzerland
Trumac Blowroom
Card TRUTZSCHLER
LMW Ring Frame
Suessen Compact Machine
Marzoli Roving Frame
We house the best machineries from all over the world and have a highly automated facility:
Jossi Vision Shield (for removal and control of Contamination in cotton)
Highly automated spinning systems with Auto Doffer, Bobbin Transporter.
Spindle Monitoring System with Auto Sensors.
The spin bikes introduced reduced labour intervention.
We house a sophisticated Melange and Cotton Yarn manufacturing facility with imported Automatic blender and an exclusive Slub yarn manufacturing facility.
Our state –of-the-art Vortex spinning unit produces various blends and a range of viscose yarns that suit the modern garmenting needs.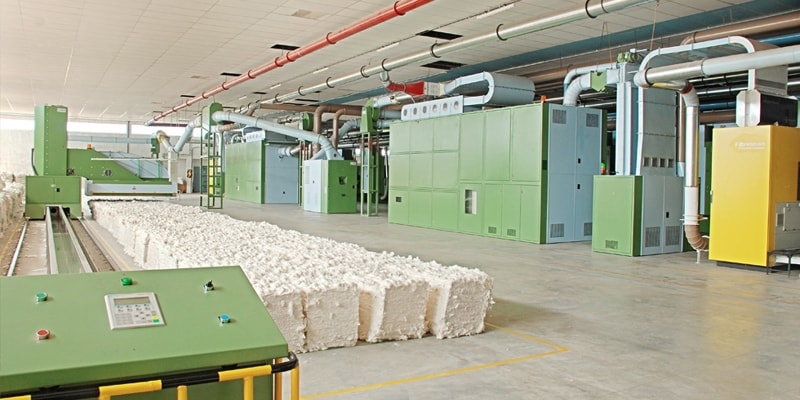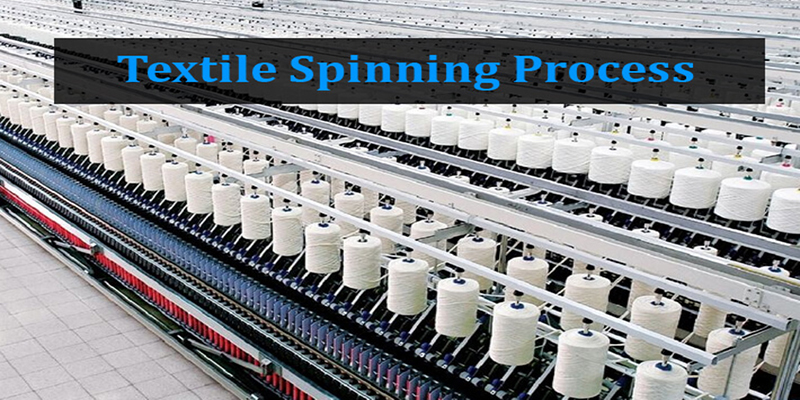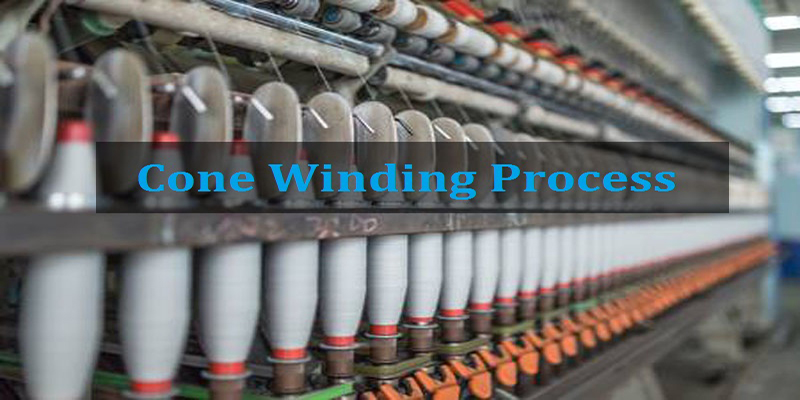 ---